Maximize ROI with a patient-centric collection system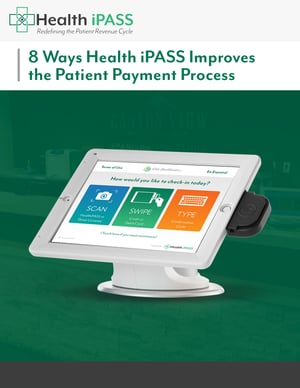 The intuitive, transparent and patient-centric payment system provided by Health iPASS improves your practice's bottom line in a number of ways. This guide details 8 of the most important benefits realized by medical offices that implement Health iPASS, including the following:
Increased patient revenue collection rate
Collection of open balances at time of service
Reduction in the complexity and cost of healthcare billing
With a quick implementation process that requires no upfront capital expenditure, Health iPASS is the payment system of choice for healthcare organizations looking to maximize ROI.
Fill out the form on the right to download the full guide and see all of the advantages.