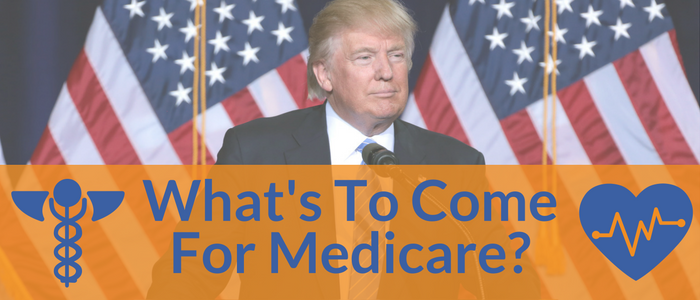 The outcome of the recent Presidential election has left healthcare providers and patients wondering how Donald Trump's rise to the Oval Office will impact healthcare, especially considering his plans to amend the Affordable Care Act. Initially unveiled during the campaign, Trump's healthcare reform outline includes seven provisions that could have a significant impact on costs and availability of services.
1. Repeal and replace the ACA.
Trump has stated that citizens should not be forced to purchase health insurance. Individual and employer mandates will likely be rescinded, Becker's Hospital Review notes. The number of individuals without coverage is expected to increase. Practices may face challenges in collecting payments from uninsured patients.
2. Allow insurance companies to sell across state lines.
Companies would be allowed to sell policies in different states, provided the plans comply with state regulations. While an increase in healthcare mergers and consolidations is anticipated, HDHPs are still expected to be the norm. Widening the market will probably shut down current healthcare exchanges and promote competition among insurers to keep costs reasonable.
Industry leaders are especially concerned about how this change could affect mental health coverage and services. Already, mental healthcare delivery is typically fragmented in terms of service delivery and the data systems that guide it. It's imperative that resources be allocated efficiently for plan members to receive adequate care.
3. Make insurance premiums tax-deductible.
A tax break would help patients bear increased financial responsibility for care.
4. Establish tax-exempt health-savings accounts that would be considered part of an individual's estate and would be accessible to all family members without penalty.
5. Require price transparency from hospitals and providers, allowing patients to shop for treatment.
Trump's healthcare reform should lead providers to more actively engage with consumers.
6. Manage Medicaid at the state level.
Block-grants would be issued to individual states, giving them more leeway to operate health programs for low-income residents. This provision may prevent Medicaid expansion in states that haven't implemented it. States that have already expanded Medicaid availability may have to scale back. This is expected to impact services for the nearly 20% of American children living in poverty; parents covered by the ACA risk losing coverage, too. Medicaid patients will be expected to cover more of the costs for medications and services than they have in the past.
7. Increase market access for manufacturers of lower-priced pharmaceuticals, including allowing patients to purchase imported medications.
Additional Implications
According to Becker's Hospital Review, Trump's healthcare reform could shift care back to a fee-for-service model and away from the current trend toward value-based care.
Industry leaders raise questions about whether the new legislation will retain current coverage protection for pre-existing conditions. While doing so is costly, it is something many consumers want.
Although the President-elect has promised to retain Medicare and related services, many Congressional leaders have called for considerable reductions to these programs, which could have a significant impact on care delivery for individuals who are elderly or disabled.
MACRA regulations are expected to remain in place.
While he has not taken office yet and we do not know all the details of Trump's healthcare reform plan, it's not likely the ACA will be repealed completely. Considering the President-elect's appointees to social service agencies, and the escalating insurance premiums under the current legislation, it's anticipated that measures will be taken to reduce costs. In this time of transition, providers need to have patient-friendly collections procedures in place to empower consumers to accept their increased financial responsibilities. Knowing what to expect can help providers avoid revenue cycle disruptions.